Teaser Tuesdays is a weekly bookish meme, hosted by MizB of Should Be Reading. Anyone can play along! Just do the following:
•
Grab your current read
•
Open to a random page
•
Share two (2) "teaser" sentences from somewhere on that page
•
BE CAREFUL NOT TO INCLUDE SPOILERS! (make sure that what you share doesn't give too much away! You don't want to ruin the book for others!)
•
Share the title & author, too, so that other TT participants can add the book to their TBR Lists if they like your teasers!
My teasers this week come from 206 Bones by Kathy Reichs and Dark Witch (The Cousins O'Dwyer #1) by Nora Roberts.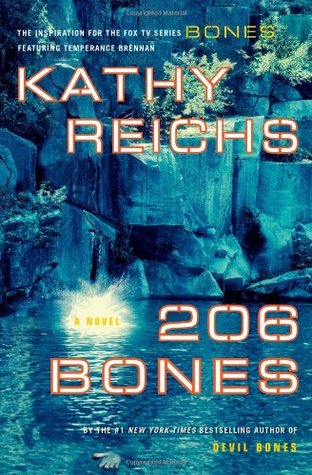 Sounds fill the stillness. The clink of my pirated tools. The tick of mortar falling on brick. The wheeze of air in and out of my mouth.
I was sweat-soaked and panting when the door finally popped free and dropped with a clunk.
I inched to the edge and peered out.
~page 197 of 206 Bones by Kathy Reichs
Iona woke trembling. Her right hand throbbing with pain, she groped for the
light with her left. In its flash she saw the raw gashes, the run of blood. On a shocked cry, she scrambled up, dashed toward the bath, snatching a towel as she lurched toward the sink.
~page 52 (on my Nook) of Dark Witch (The Cousins O'Dwyer Trilogy #10 by Nora Roberts